We fish year round!
You might have come up for the snow, but fly fishing can be great during the winter months in the central mountains of Colorado. As a matter of fact–fly fishing is a winter activity in and around Breckenridge. Within an hour and as close as 5 minutes from our shop, we have rivers that are open to fish all winter long. There are numerous tail waters (rivers that flow from the bottom of a dam and stay ice -free all year long) and a few spring creeks that fish great in the winter. All of our trips include the use of all the gear that you will need, so there is no reason to haul anything along except your warm clothing. We find that for many of our winter visitors taking a day off form the slopes is a great break.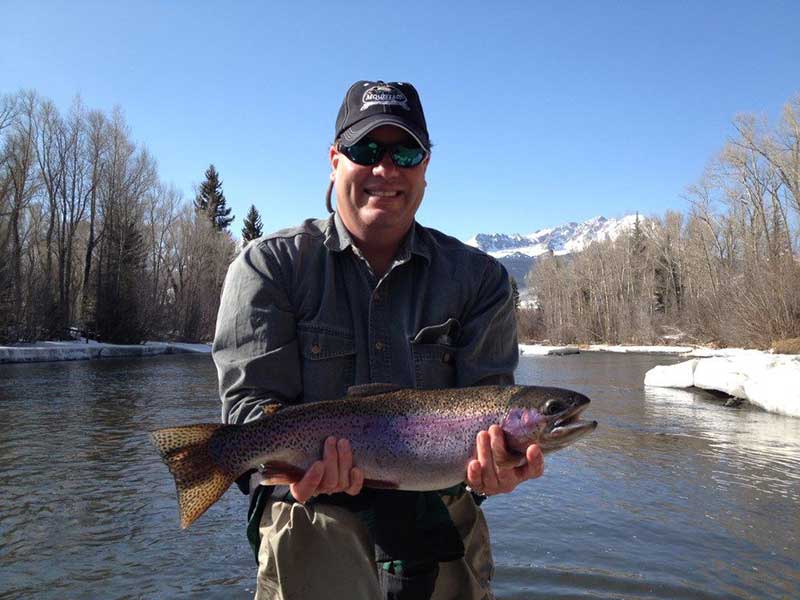 Book your winter fly fishing trip online
Book your winter fly fishing trip directly on one of these trip pages.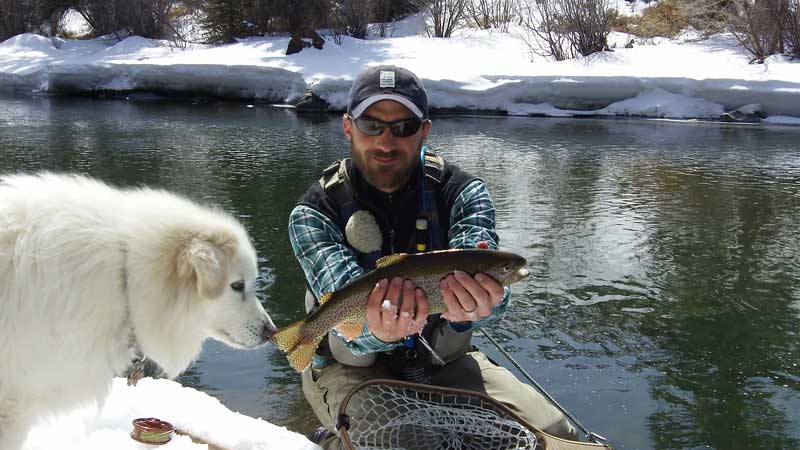 During the winter months – December through March our best trips are the full day and half day wade trips. Float trips are not available until April. Nymph fishing is the predominant method we use –however dry fishing is often a part of the day. Waters that we fish include the Blue, Colorado, Williams Fork, South Platte, Arkansas and Eagle Rivers.
For more information or questions please call or e-mail us.