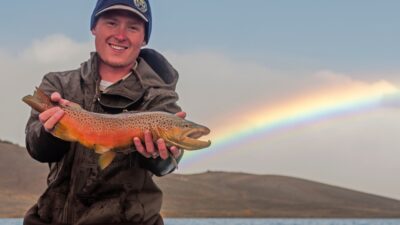 WHO NEEDS A FISHING LICENSE?
A fishing license is required for anyone 16 years or older.
WHERE DO I GET MY FISHING LICENSE?
(1) Online through Colorado Parks and Wildlife
(2) In-person at Authorized Retailer (Like Us)
As an Authorized Retailer, Mountain Angler is able to issue fishing licenses to anyone at no additional cost beyond the state-issued fees. We are happy to help you get your fishing license at our Shop!
HOW MUCH DOES IT DOST?
The fees for a Colorado fishing license vary for factors like age, residency and license duration.
WHAT ARE THE RULES?
Licensing, rules and regulations are updated every year. The new rules set in place are effective annually from April to the following March. Check out the most recent rules and regulations:
2023 Colorado Fishing Handbook
WHERE DOES MY MONEY GO?
The money raised from Colorado Fishing Licenses goes directly to projects that protect the wildlife and hatcheries and promote conservation and the growth of our sport. We encourage anglers to view license fees as a donation towards the health and preservation of our beautiful Colorado fisheries.
If you don't see your question answered on here, please feel free to contact us anytime. We are happy to help!