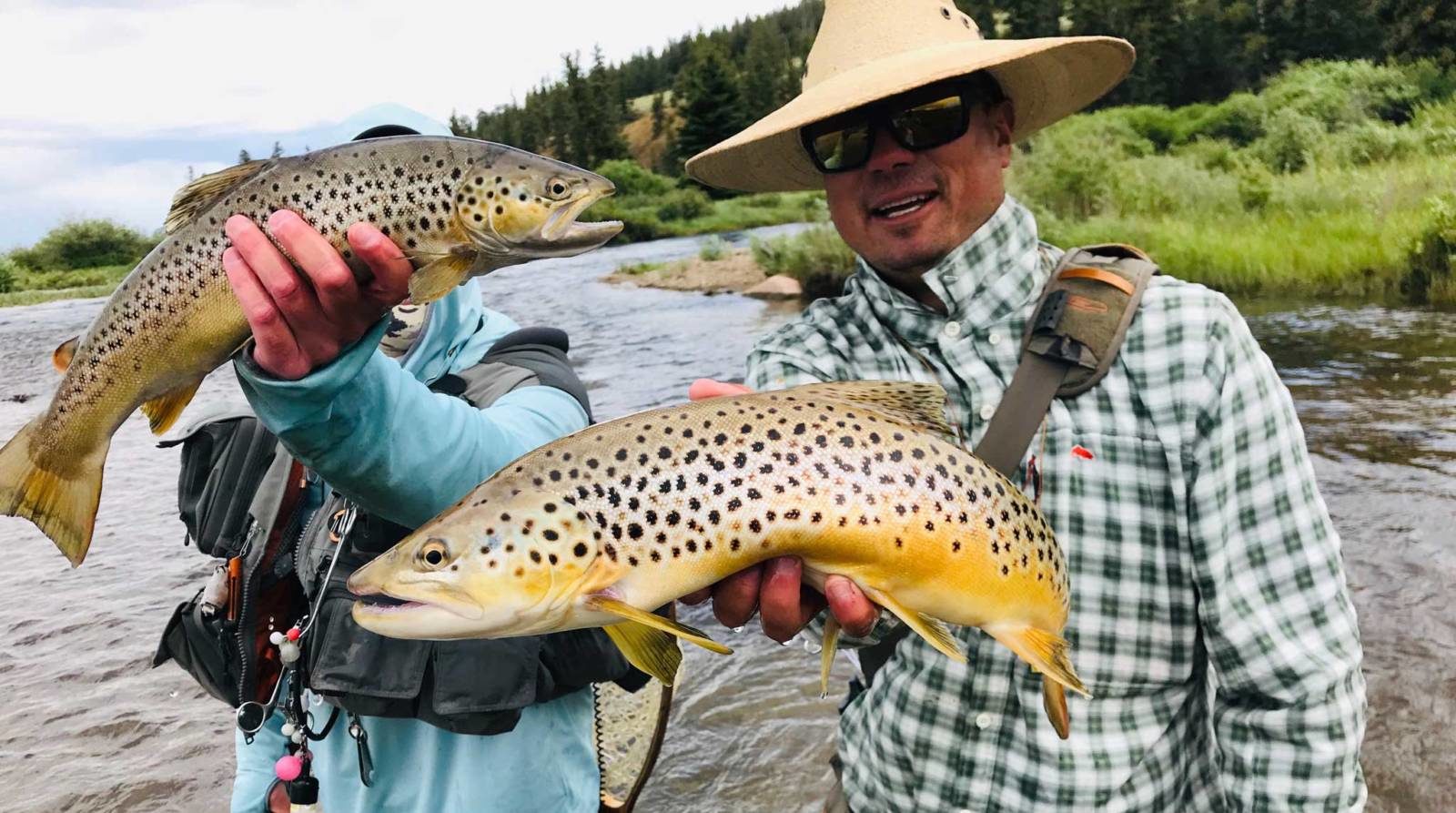 Mountain Angler
Breckenridge, Colorado
Your Colorado Fly Fishing Guide Service
"Putting people and trout together since 1985"
The Mountain Angler Ltd. is Summit County's oldest fly fishing guide service. Situated in Breckenridge, we are also near the headwaters of five major rivers. Within an hour of the shop, we have the option to fly fish the Blue River, Eagle River, Colorado River, Arkansas River and South Platte River, a dozen smaller streams, 3 reservoirs with record-breaking fish, and even a few "lunker ponds" — virtually any kind of trout fishing you might want. We guide fly fishing trips in the Colorado Mountains year round, summer or winter! Find out which is the best fly fishing trip for you.
Learn More About Mountain Angler:
Private Ranch Fishing
The Mountain Angler has secured rights to numerous private accesses throughout the area.
In many cases your party will be the only ones on the property.
One of our ranches, the Middle Fork Ranch near Fairplay, Colorado, is a premier property.  Consisting of over 3,000 acres and 5 miles of river, this pristine setting is the home of wild Browns, Rainbows, Cutthroats and Brook Trout.  This grand slam is not uncommon for Mountain Angler clients.  In the late summer there is a spawning run of Browns up to 7 pounds.  This is an easy wading stream, good for all levels of fishermen.  It is the home water for the Middle Fork Flyfishing School held each summer, and is exclusive to the Mountain Angler's guide service.  Consistent dry fly fishing June-October.