Colorado River – Float Trip
Mountain Angler is permitted to float over 50 miles of the Upper and Lower Colorado River. A typical float trip will cover 4-8 miles of pristine river, allowing plenty of time to fish prime runs along the way. Mountain Angler also has exclusive put-in and take-out rights at the Yellow Dog Ranch, located 5 miles downstream of State Bridge and 5 miles upstream of Catamount Recreation Area. This allows our clients to avoid the crowds seen in some of the upper stretches and on many days. Floating this section of pristine water is amongst the finest float fishing in Colorado!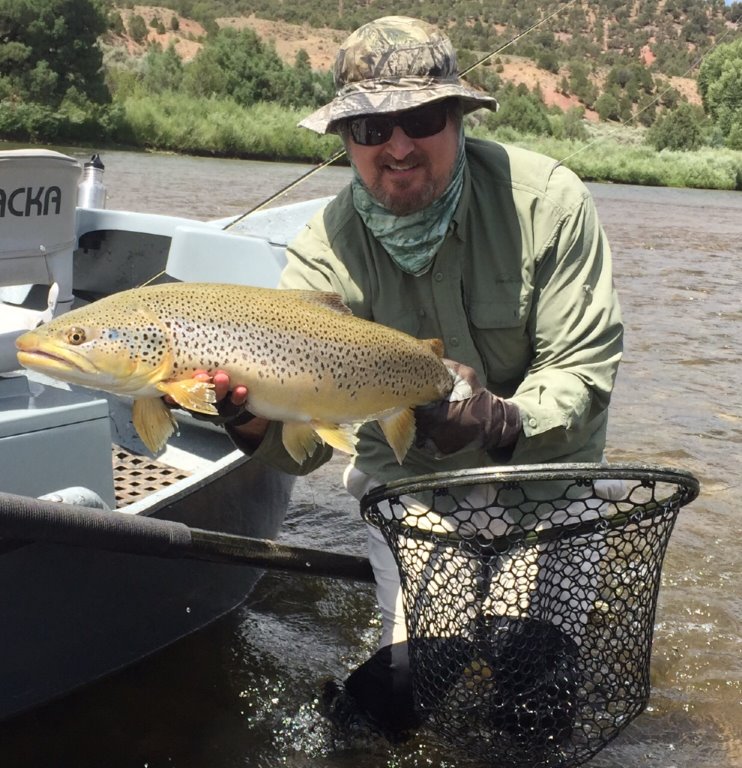 Book Your Trip Online
River Float Pricing:
1 Boat
$600 – 1 Angler
$650 – 2 Anglers
2 Boats
$1,250 – 3 Anglers
$1,300 – 4 Anglers
3 Boats
$1,900 – 5 Anglers
$1,950 – 6 Anglers
For bookings IN THE NEXT 7 DAYS:
Please call the shop @ 970-453-HOOK
Trip Details – River Float
~9 Hours Door – Door | Meet at our Shop at 7:15 AM| Return to Breckenridge at ~ 5:00 PM
Travel times to float put-ins vary from 60-75 minutes – one way.
All Trips are Private (you will not be added to another group)
1-2 Anglers = 1 Boat | 3-4 Anglers = 2 Boats | 5-6 Anglers = 3 Boats
Food & drink are not provided.
Recommended minimum age: 11-12 years old – See FAQs for more
Included: Rod, Reel, Waders & Boots
Additional costs: Colorado Fishing Licenses, Flies & Gratuity
Eagle River – Float Trip
The Eagle River is one of the most productive rivers in Colorado and in the early season, float fishing is the best way to fish it! Mountain Angler offers Eagle River float trips during June and July, and depending on conditions, into August. Call the shop at 970-453-HOOK for the latest fishing reports and availability for an Eagle River float trip.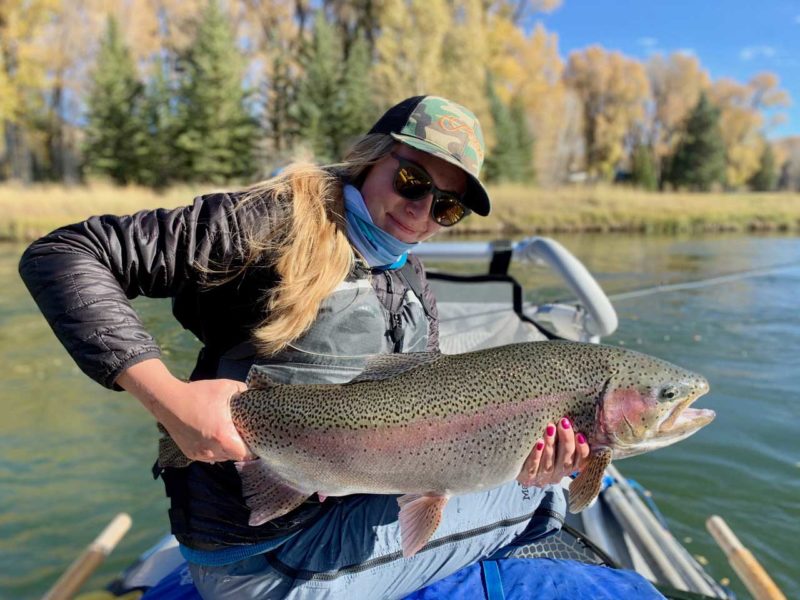 River Float Pricing:
1 Boat
$600 – 1 Angler
$650 – 2 Anglers
2 Boats
$1,250 – 3 Anglers
$1,300 – 4 Anglers
3 Boats
$1,900 – 5 Anglers
$1,950 – 6 Anglers
Trip Details – River Float
~9 Hours Door – Door | Meet at our Shop at 7:15 AM| Return to Breckenridge at ~ 5:00 PM
Travel times to float put-ins vary from 60-75 minutes – one way.
All Trips are Private (you will not be added to another group)
1-2 Anglers = 1 Boat | 3-4 Anglers = 2 Boats | 5-6 Anglers = 3 Boats
Food & drink are not provided.
Included: Rod, Reel, Waders & Boots
Additional costs: Colorado Fishing Licenses, Flies & Gratuity
Also, check out our Overnight Float Trip: