This is a great trip for ALL EXPERIENCE LEVELS. This is the perfect choice for first timers who want to see what fly fishing is all about, learn the basics and try to catch some fish! For the experienced angler, this is a great way to learn some of our local water and build your fly-fishing knowledge. Target species include Brown, Rainbow, Brook and Cutthroat Trout.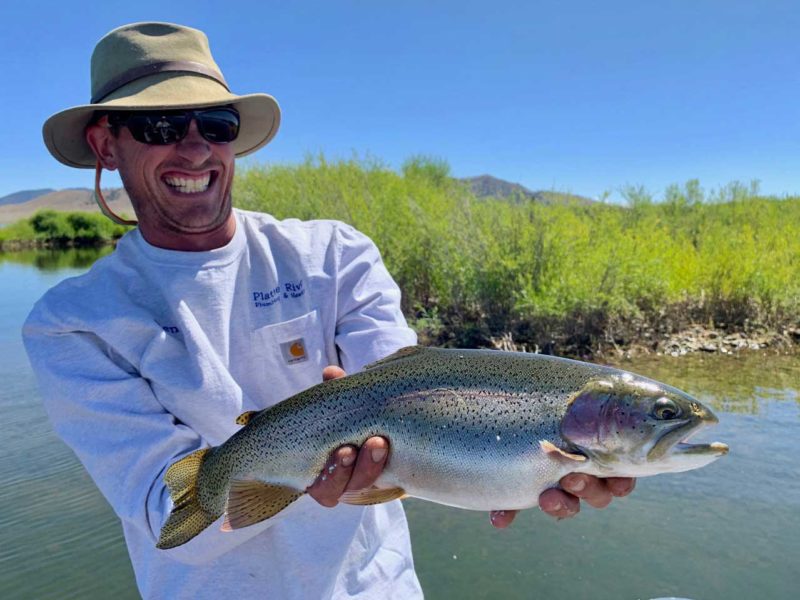 Rivers We Fish – Full Day Wade Trip
Arkansas River
Blue River
Colorado River
Eagle River
Ten Mile Creek
South Fork – South Platte River
Middle Fork – South Platte River
South Platte River
Swan River
Williams Fork River
Multiple nearby Lakes.
Book Your Trip Online
Full Day Wade Trip Pricing:
1 Angler – $350
2 Anglers – $425
3 Anglers – $525
Trip Details – Full Day Wade
9 Hours Door – Door | Meet at our Shop at 7:30 AM | Return to Breckenridge at ~ 4:30 PM
Travel times to fishing locations vary from 30-60 minutes – one way.
All Trips are Private (you will not be added to another group)
1-3 Angler = 1 Guide | 4-6 Anglers = 2 Guides
COVID: Until further notice, you will drive your own car (following guide) to and from the fishing location and bring your own lunch
Included: Rod, Reel, Waders & Boots
Additional costs: Colorado Fishing Licenses, Flies & Gratuity
Also, check out our Half Day Wade Trip: