NEW FOR WINTER 2022-2023!
We are very excited to offer our new Winter 3/4 Day Wade Trip. This trip allows us to drive a little further than on our half day wade trip (in hopes of better fishing), while also making sense for folks who aren't committed to a full day of fishing during the colder and shorter days
Not to worry, we still offer our fantastic half day and full day wade trips year round.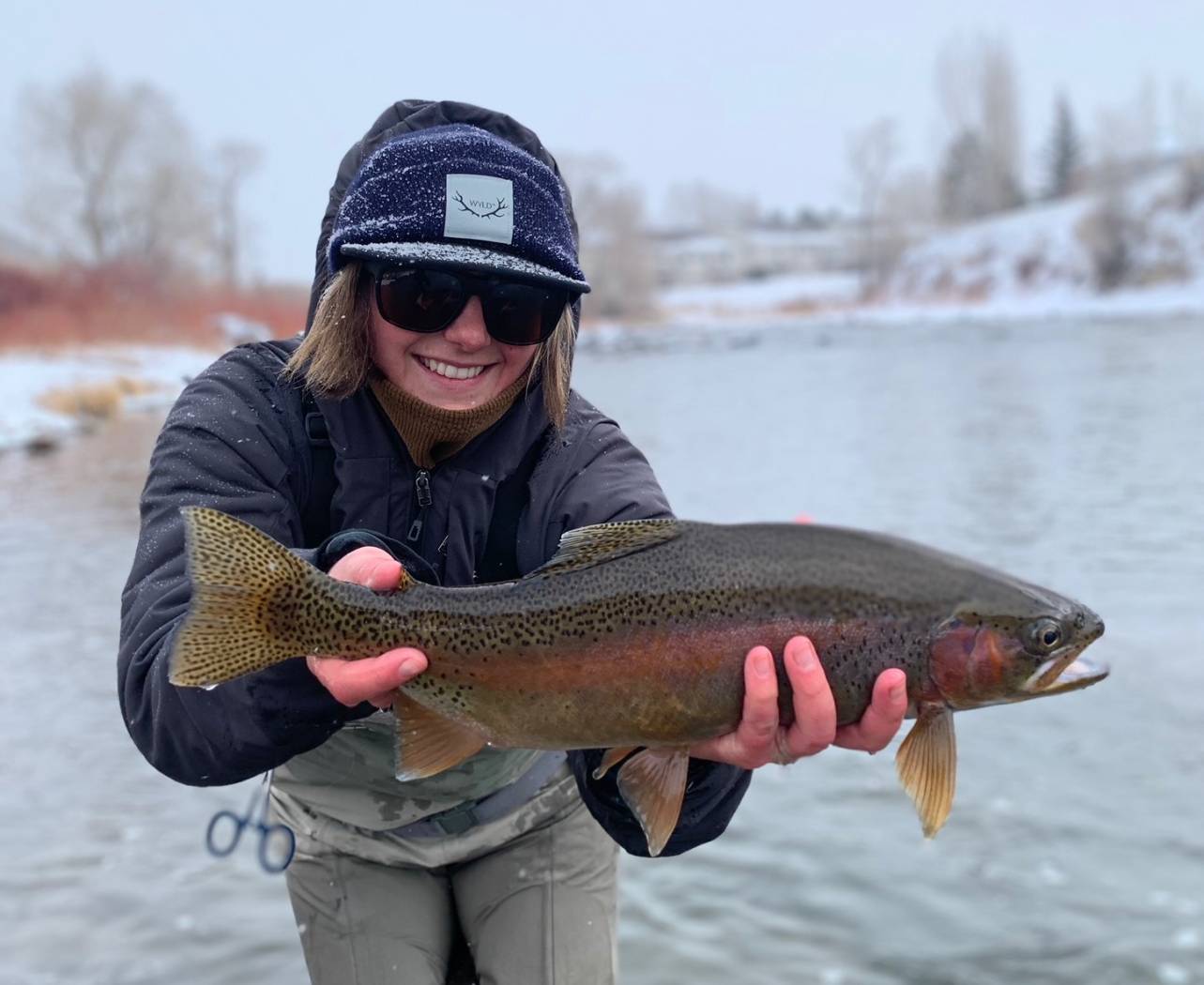 Rivers We Fish – Winter 3/4 Day Wade
Arkansas River
Blue River
Colorado River
Eagle River
South Platte River
Williams Fork River
Book Your Trip Online
Winter 3/4 Day Wade Pricing:
1 Guide
$360 – 1 Angler
$440 – 2 Anglers
$550 – 3 Anglers
2 Guides
$880 – 4 Anglers
$990 – 5 Anglers
$1,100 – 6 Anglers
3 Guides
$1,430 – 7 Anglers
$1,540 – 8 Anglers
$1,560 – 9 Anglers
For bookings IN THE NEXT 7 DAYS:
Please call the shop @ 970-453-HOOK
Trip Details – Winter 3/4 Day Wade
ALL EXPERIENCE LEVELS
Offered each year November 1 – March 31
7 Hours Door – Door | Meet at our Shop at ~ 9 AM | Return to Breckenridge at ~ 4 PM
Meeting time may vary
Travel times to fishing locations vary from 30-60 minutes – one way.
All Trips are Private (you will not be added to another group)
1-3 Angler = 1 Guide | 4-6 Anglers = 2 Guides
COVID: Until further notice, you will drive your own car (following guide) to and from the fishing location and bring your own lunch
Recommended minimum age: 11-12 years old – See FAQs for more
Included: Rod, Reel, Waders & Boots
Additional costs: Colorado Fishing Licenses, Flies & Gratuity
Also, check out our Half & Full Day Wade Trip: