Runoff has started and our lower elevation rivers are running big! The last month has seen great BWO hatches and now we are starting to see larger mayflies, caddis and stoneflies. Right now, the best fishing is on our tailwaters (think Blue River & Dream Stream) and higher mountain rivers (think upper South Platte & upper Arkansas River) that are still running clear.

Guide Josh Beasley on a recent still-water adventure.
In the last week, we had successful trips to some of our Private Ranches in South Park, which we expect to be fishing well for the next couple weeks possibly even through the runoff. This is also one of the best times to try your luck on our still-water fisheries. We currently offer still-water Wade Trips to Spinney and Antero Reservoirs and will start offering Lake Floats again when the boat ramps open, hopefully in the next couple weeks.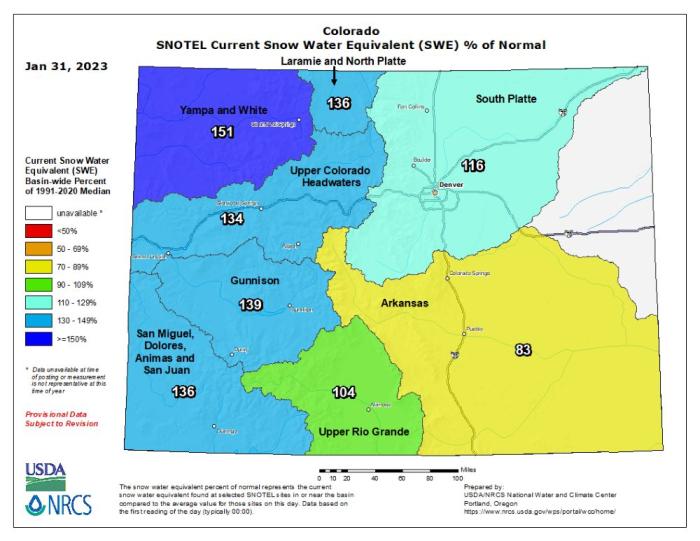 Looking forward, we are very hopeful for the summer. As of May 3, Upper Colorado Headwaters Basin has 124% of average snowpack. We are optimistic that this will help sustain flows throughout the summer, keeping water temps down and making for a great River Float season on the Colorado and Eagle rivers.
We are looking forward to another great summer and hope to see you at our shop in Breckenridge!