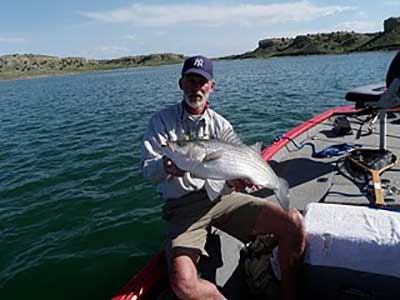 a.k.a. "The Fishing Master", I was born and raised in Oklahoma and eventually moved to the beautiful mountains of Breckenridge, Colorado.
I'm blessed to have now enjoyed over 40 years of fishing the majority of that with a fly rod, reel and a fly.
I started my life bait fishing as a young boy of about 5 years old in 1951. Over the years I have grown to love all kinds of fishing. However, I'd have to say that my favorites are Ice Fishing and Fly Fishing in both lakes and rivers.
As a self taught fly fisherman I was excited to learn. There was something about this craft of fly fishing that really spoke to my inner spirit. I couldn't get enough of it! 40 years later…I'm still learning and I still can't get enough of it. I wouldn't say I'm the purest of fly casters. I just catch fish and enjoy life!