Mountain Angler Condo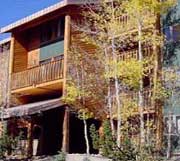 For your next trip to Summit County, the Mountain Angler has a two bedroom Condo available for guests to the area. This unit features a Fly fishing motif and is located two minutes by foot from our shop.  Free in-town and county-wide shuttle bus service is available right across the street.  Amenities include hot tubs and pool access, underground parking, washer/dryer, cable TV and much more.
RATES (per night – 4 nights minimum)
SEASON
DATES
RATE
Winter ("Value")
Nov 15-2/April 1-30
  $169
Winter
Jan. 2 – Feb. 15
  $219
Winter ("High")
Feb. 16 – March 31
  $239
Winter ("Holiday")
Dec. 22 – Jan. 1
  $379
Summer / Fall
May 1 – Nov. 14
  $ 99
For availability please call 1-800-453-4669 and ask for Jackson Streit.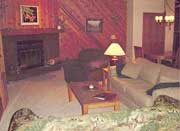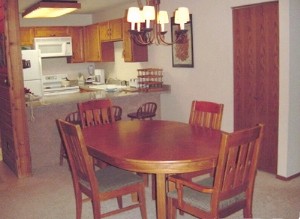 ---
Other Breckenridge Area Lodging
Frisco & Breckenridge Lodging and Vacation Rentals 800-383-7382
Summit Mountain Rentals, Frisco and Breckenridge lodging in Summit County Colorado. We are a locally owned and operated, full-service property management company offering high-quality vacation lodging.
Ski Village Lodging 800-848-3434
Condos, Townhomes and Private Homes within walking distance to downtown Breckenridge.
Four Seasons Lodging 800-848-3434
Featuring units within casting distance of the Blue River!
The Lodge And Spa At Breck 800.736.1607
The best of Breckenridge lodging. We are a boutique hotel perched high atop a pristine Rocky Mountain ridge. The Lodge and Spa offers a mountain cabin feel with all the services you would expect from a world-class resort. Located only minutes from Breckenridge's famous ski area and many other Rocky Mountain adventures.
East West Resorts 800-525-2258
Over 100 condos & private homes in the Breckenridge, Keystone, & Copper Mountain areas.
Great Western Lodging 888-333-4535
50+ units in Breckenridge – all within walking distance of the Blue River & Mountain Angler.
Our Homes At … 800 837 4773
3 luxury rental homes in Breckenridge – sleep up to 28.
Ski Country Resorts & sports 800-633-8388
100 condos & private homes within walking distance of the Blue River & Mountain Angler.
Quiet Pines 866-513-4500
A carefully selected collection of private homes, townhouses, & condos.
Ski Country USA
We offer a wide variety of lodging options in Breckenridge Ski Country resort, from condo rentals & townhomes to private homes for your Colorado vacation.